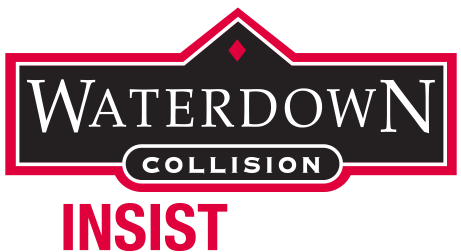 When we all give, everyone wins
Give a toy.
Share the love.
Donate a new unwrapped toy for a chance to win
With so many families in need this holiday season, the Waterdown community (and Business Community) is stepping up.
Beginning November 14, bring in your toy to
Waterdown Collision at 24 Dundas St. in Waterdown
for a chance to win.
One prize draw ballot per donation - the more toys you donate, the more draws you can enter!
Prize draw entry closes at 4 PM on the business day prior to the draw (12 pm on Saturdays)
Donate before 4 PM on November 28th to be entered in the early bird draw

Draws take place Mondays - Saturdays, ending December 14th.
Early Bird draw November 29th
Wash your car up to once a day for 1 year. Our equipment reads your back plate, and you get to use our VIP lane! Your VIP Memberships includes:
Tsunami Blasters, Armour Shine, Underbody Spray, Seasonal Treatments, Rainbow Falls, Intelli-Touch Wash, Tire/Wheel Cleaner, Rinse, Blow Dry & Flash Dryer.
Win a dinner for four at The Keg! Enjoy a complete meal with appetizers, entrees, and desserts for four people. Plus, choose a bottle of wine from options like J Lohr Chardonnay, Merlot, or Cabernet to complement your dining experience. It's the perfect setup for a fantastic evening of delicious food and great company!
All items must be menu items (not combinations - eg. rib steak + lobster)
Prize Value:
up to $660
(before tax)
Festive Front Porch Package - with a seasonal planter, real wreath and front door mat
Welcome home to year-round charm! Our wreath package is more than a greeting—it's a timeless accent for every season. Featuring an assortment of fresh cut greens and natural accents, a durable woven mat for your outdoor spaces, and a seasonal planter, it's your doorway's ticket to a holiday paradise. Spruce up your entryway and embrace a welcoming, stylish touch!
The MS170 is a light, powerful chainsaw for homeowner use. This unit is ideal for cutting firewood, trimming small trees and general clean-up tasks around the home or cottage. It includes many features like the STIHL Quickstop® inertia chain brake, Master Control Lever™ and anti-vibration system.
Located in the heart of Copetown, Ontario, Flamborough Hills Golf Club is a 27 hole Championship golf course that offers a challenge to even the most seasoned golfer. Created in 1961 by the Windsor family, enjoy two rounds of golf compliments of Flamborough Hills. Tee times available Monday through Friday! A perfect gift for the avid golfer of the family or a special someone who would enjoy a beautiful day on the golf course.
The winner will receive twelve (12) vouchers to redeem, one (1) per month in the Waterdown location only. Must be a Ren's Rewards Member to redeem the voucher, the name of the winner must match the name on the Ren's Rewards account. This voucher must be used in its entirety in the first purchase. No amount can carry over. No cash value. Non-refundable. Cannot combine vouchers/coupons.
3 Month Unlimited Yoga Access
A 3 month pass gives you unlimited access to 3 spacious yoga rooms, hot, regular temperature and rope wall, all featuring floor to ceiling windows with vaulted ceilings. Each of the yoga rooms, fully stocked with all yoga props surround the reception, change room & shower facilities and gathering area. This pass applies to all in-studio + online classes unless otherwise specified.
Elevate your family dinners with our prime rib roast—a top-grade centerpiece aged for 28 days, ensuring unrivaled juiciness and tenderness. This flavorful cut of Canadian beef is a culinary experience that sets a new standard for mealtime perfection!
Fun for the whole family to enjoy. From treats to games you won't be disappointed. All products made across Canada Quebec to BC. Rustic Daisy's and Canada in a Box specialize in gifting made easy and sourcing unique local talent from small handmade makers and artists.
$300 Photoshoot Gift Certificate
Tanya Perdikoulias, owner of PHOTOBOUND, provides a boutique photography experience specializing in heirloom artwork for you to adore for generations. Each portrait is printed with a professional print lab, finalized for display, and ready to hang in your home. No longer do you have to struggle through deciding what to do with all the images, how to print them, get them printed the right size, take them somewhere else to be framed, and hope they look right. Tanya walks you through a curated collection of options based on the discussion from your consultation, including the best size and medium options for each piece.
Your gift certificate includes:
An outdoor family portrait session in a local location of your choice. An 8x10 family portrait for your wall.
The perfect addition to your outdoor adventures! Made with the highest quality composite materials, these stunning Muskoka Chairs are designed for maximum comfort. Whether reading a favourite book in the backyard, stargazing on backyard camping trips, or simply sitting enjoying a sunny summer day at the cottage, these chairs provide a cozy spot for anyone to relax.
Somerset Cottage: One Night's Stay for 6
A beautifully situated guest house located at 84 Concession 8 E. in Freelton, at West Avenue Cider. Come stay and play locally with 5 of your best friends. The cottage has 3 bedrooms and 2 bathrooms, a large airy lounge and adjacent kitchen. Large windows through the cottage offer views of the Heritage Orchards on the property. After you've enjoyed over 25 acres of hiking trails, visit the Cider House and sample some cider flights, relax by the campfire, and check out the on-site menu for some delicious treats.
Donate a new unwrapped toy for a chance to win
Beginning November 14, bring in your toy to Waterdown Collision at 24 Dundas St. in Waterdown to be entered in the draw
Have a question? We're just a click away